Welcome to Constable Country Childcare
St Michael's Pre-School, Brooklands Young Explorers
East Bergholt Young Explorers , Stutton Young Explorers

Hayley Aherne B.A.(Hons) EYPS - Group Leader
Hello and welcome to your community pre-school. I hope you can find all you need on our website and if not, please do not hesitate to contact me, or any of the staff for further information
Group Manager - Hayley Aherne - BA(Hons) EYPS
Registered charity :number : 1122021
Home
Brooklands Young Explorers
St Michaels Pre-School
About Us
Our Staff
Wrap Around Care
Holiday Club
Contacts & Forms
Fees & Registration
East Bergholt Young Explorers
Stutton Young Explorers
Dates, News, Info & Blog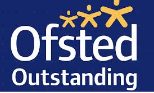 East Bergholt Young Explorers
Formerly Cherry Blossom Nursery, East Bergholt Young Explorers (EBYE) is situated on the edge of East Bergholt village, in the heart of Constable country.
We're proud to be considered OUTSTANDING following an Ofsted inspection in November 2017..
Click here to view the report..
EBYE is a transitional setting, preparing children for school life. Most of our learning at EBYE happens through play and the staff are trained to stretch children's thinking and communication through play opportunities and everyday experiences.
We take time to get to know the unique children well through observation and knowledge of their interests and use this information to plan future activities. The learning environment and interested staff means the children are happy to explore, discover and learn about themselves and also about being part of a peer group.
Research has shown that children learn best when they are happy, safe and secure. We believe that learning should be fun and EBYE provides an educational, safe, caring and stimulating environment where children learn through play and grow in confidence, becoming happy and independent members of both the nursery and the school community. We want each child to feel special and know that their achievement and uniqueness is valued at all times.
We achieve this by following the Early Years Foundation Stage framework in accordance with Ofsted's guidelines. Our curriculum is structured and balanced and takes into consideration individual interests and development. Each session is carefully planned and implemented by staff who are trained to work with young children. Observations of individual children ensure we provide opportunities for individual children to achieve their next steps in learning. We consider all different learning styles and support each child so they can reach their full potential.
Our curriculum is balanced so that children can develop their creativity, mathematical understanding, language and literacy, physical and personal and social skills and knowledge and understanding of the world. We ensure there is a balance of adult and child led activities that make sure the children have a variety of meaningful experiences. This helps children to achieve, or work towards, the Early learning goals in the three prime areas and the four specific areas set out in the updated Early years Foundation Stage.
Activities within EBYE differ according to the child's stage of development. The play that we offer builds on previous learning and takes into account each child's increasing concentration span and developing skills. We encourage creativity and individual expression.
Our nursery provides an environment for children to develop persistence, communication skills, curiosity, cooperation and pleasure in learning and being part of a group.