Welcome to Constable Country Childcare
St Michael's Pre-School, Brooklands Young Explorers
East Bergholt Young Explorers , Stutton Young Explorers

Hayley Aherne B.A.(Hons) EYPS - Group Leader
Hello and welcome to your community pre-school. I hope you can find all you need on our website and if not, please do not hesitate to contact me, or any of the staff for further information
Group Manager - Hayley Aherne - BA(Hons) EYPS
Registered charity :number : 1122021
Home
Brooklands Young Explorers
St Michaels Pre-School
About Us
Our Staff
Wrap Around Care
Holiday Club
Contacts & Forms
Fees & Registration
East Bergholt Young Explorers
Stutton Young Explorers
Dates, News, Info & Blog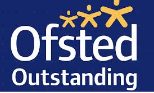 Our staff
Hayley Aherne B.A.(Hons) EYPS is the overall Group Manager responsible for the day to day running of all provisions and staff deployment. Hayley is Deputy Safeguarding Officer, Equal Opps Officer, and an accredited SENCO for all settings.
Hayley joined St Michael's staff over ten years ago and was instrumental in setting up Brooklands Young Explorers. Hayley works in all areas of the setting to enable her to ensure a high quality of care and education. Hayley is married with a teenage daughter and son and has a very spoilt dog called Millie and equally spoilt cat, called Simba! Hayley also holds an adult teaching qualification and has run courses for Realise Futures for the last six years. She was pleased to gain her Early Years Professional Status in February 2011 and plans to continue improving and developing the childcare provisions offered both Brantham and East Bergholt.
Karen Mason is the Deputy Group Manager responsible, alongside Hayley, for running of all three provisions mainly dealing with financial and administrative updates . Karen is Safeguarding Officer and works predominantly at Breakfast Club at BYE. Karen has worked at St Michael's for over 20 years, previously led a Toddler Group in the village and in 2010 was awarded the Community Cup for services in the community. Karen is married with two grown up children, has lots of fish in the garden with several mandarin ducks. She has a keen interest in nature. Karen is also a deputy churchwarden at St Michael's Church.
Joanne Gwillim is the deputy group manager working alongside Hayley to improve to continually improve the Constable Country Childcare provisions. She is also the graduate qualified manager of EBYE. Joe is married with twin teenagers and is very experienced having worked in pre-schools all over the world. She was also highly regarded by both children and parents when she worked as a teaching assistant.
Sandra Cullum is the Level 3 qualified Deputy Manager at Brooklands Young Explorers Sandra lives in Brantham village and has 3 daughters.
Jane Bryan is the manager at St Michael's Pre-school. Jane joined the team over ten years ago and has worked in both settings. Jane underwent a Level 3 qualification to work with Babies and Young Children to promote their development and learning. She is the mother of five and is also now a proud grandmother. Jane is a keen runner and also has a dog called Molly.
Jane Green is a Level 2 assistant at Brooklands Young Explorers and also works at S'Cool Club at BYE. Jane has worked at BYE for many years and is also a Midday Supervisor at Brooklands School. Jane has three sons and two grandchildren.
Angela Randall has recently decided to join the team at Constable Country Childcare and we are very pleased to be welcoming her. Angela has a lot of experience working as a teaching assistant with primary school children and therefore we hope she will be able to help our older children at BYE with their forthcoming transition up to primary school.
Janette Stone is our nursery chef cooking the children's hot meals at EBYE for all three provisions. Janette has relevant qualifications in food hygiene and catering. We are also fortunate that Janette is going to help out at BYE in the afternoons.
Jan Orman has been a member of staff at St Michael's Preschool since 1997 and has worked in childcare for many years. She is Health & Safety Officer for the settings in Brantham. She has two grown up children and is a fantastic cook which the children and staff often benefit from. Her husband is sports mad and every weekend during the summer season you will find her watching the cricket.
Adele Candy is a level 2 qualified Assistant who helps us to cover any staff absences at St Michael's and Brooklands Young Explorers and joined when BYE first opened. She is married with two children and has a keen interest in motor racing and keeps chickens. Adele holds several music qualifications and is interested in science exploration.